What happens in a Clubbercise class?
Who can resist dancing in a club themed environment with disco lights and hand held glow sticks in the dark? Welcome to the world of Clubbercise. The 45-minute, charged up fitness session starts with a catchy popular warm up then continues to deliver with club anthems and dance moves from the 70s to present day, ending with a cool down to bring the heart rate back down to "normal". The dance and "keep fit" movements are easy to learn and can be interpreted by you, to fit your personal style!
What are the benefits of Clubbercise classes?
> You get to workout to your favourite tracks without a hangover the next day!
> Working out in the dark with disco lights and lasers means you can really let go
> Using our glow sticks gives your arms a good work out
> You'll burn around 600 calories in an hour
> You'll tone your muscles
> You'll de-stress and enjoy an endorphin buzz
Do I need to be a good dancer?
Definitely not, our routines combine dance, toning and combat moves, we deliberately make them easy-to-follow so you can relax and enjoy it rather than worrying about getting the steps wrong.
First class fee which includes glow sticks -
£12.00

Perfect For
For everybody, each Zumba® class is designed to bring people together to sweat it out.
How It Works
Zumba Fitness is a fun, energetic and easy way to burn calories and tone the body. It's dance fitness that incorporates Latin, pop and international music and dance movements creating a dynamic, exciting, exhilarating and effective fitness system, which dancers or non-dancers can easily learn. A 45-minute
session includes warm up, main Zumba component, and cool down.
Benefits
A total workout, combining all elements of fitness – cardio, muscle conditioning, balance and flexibility, boosted energy and a serious dose of awesomeness each time you leave the class.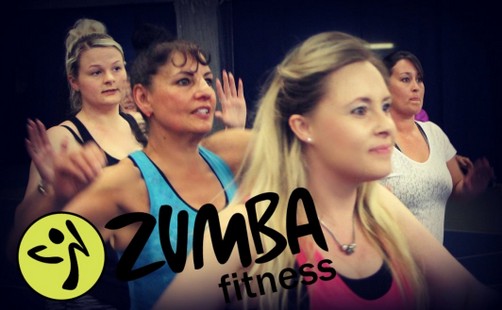 All classes cancelled due to Covid-19

Perfect For
For active older adults who are looking for a modified Zumba® class that recreates the original moves you love at a lower-intensity.
Zumba Gold is a lower impact form of Zumba. The session length is the same, as well as the music. This type of Zumba has adaptations for those who want or need to avoid impact, sudden twisting, turning, or jumping. Choreographed routines are broken down and fully explained in greater detail. More frequent breaks are given, mindful of dehydration and varying energy levels. This class is ideal for young mothers who have just given birth, those individuals who have never attended a fitness class, or for persons 55 years of age and over.
Class focuses on all elements of fitness: cardiovascular, muscular conditioning, flexibility and balance!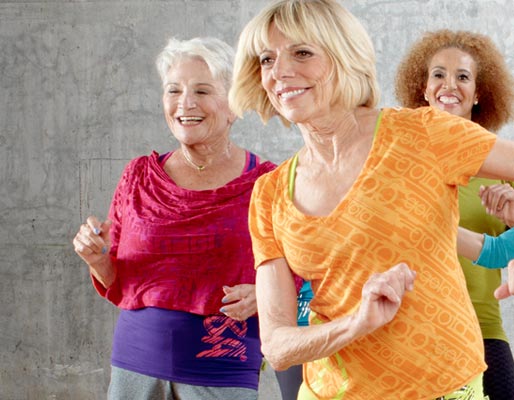 Zumba
®
Gold Seated class is designed for seniors, beginners or others needing modifications in their exercise routine that takes the pressure off the legs. Everyone is welcome.
This 30 minute "seated" version of Zumba is ideal for those individuals who cannot stand for any period of time due to balance/ mobility issues, Parkinson's Disease or dementia. Participants can easily exercise their muscles and strengthen their body to choreographed Latin and pop songs from the 40s, 50s and 60s to movements which are repetitive, easy, and joint-mindful, whilst seated in a chair.
The movements are structured to strengthen the bones and joints, which help restore or improve range of motion. That, in turn, will help with posture, which can help make everyday activities easier to do.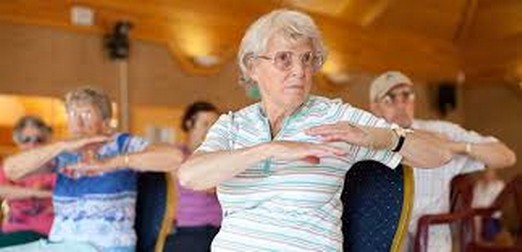 moving, grooving and feeling great.



All classes cancelled due to Covid-19
Oriental (Belly) Dance
Want to discover your inner Goddess?
Oriental dance instruction for beginners is available either on a one-to-one basis or for groups of up to 4. A private session is £25 pounds for a one hour session. This includes warm up, dance component and cool down. The main dance component may include hip drops, figure eights, shimmy's, chest and belly work and veil.
Group discounts are welcome!